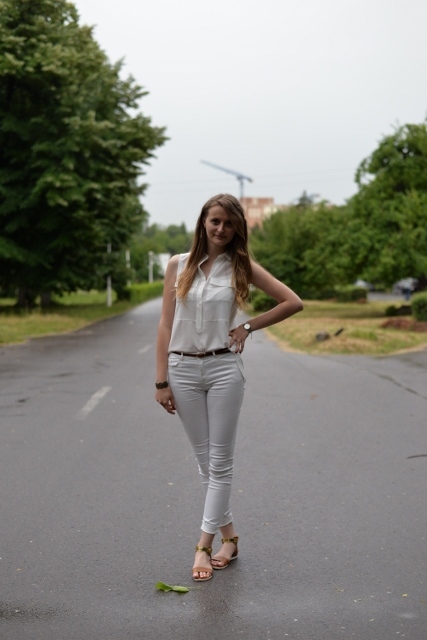 Hey there,
All good? I am very good actually, as the exams finished and I have more time for myself now besides work. I went out these days and took some pictures in the campus with our friend, but we were not that lucky. Just when we arrived there a quick but furious rain started and we had to wait for it to stop. But we actually had lots of fun in the meantime, you'll see it from the pictures. Andrei is such a great photographer.
I wore an-all-white outfit, with blouse from Lashez and pants from H&M with gold and brown sandals from Benvenuti. Tell me if you like it.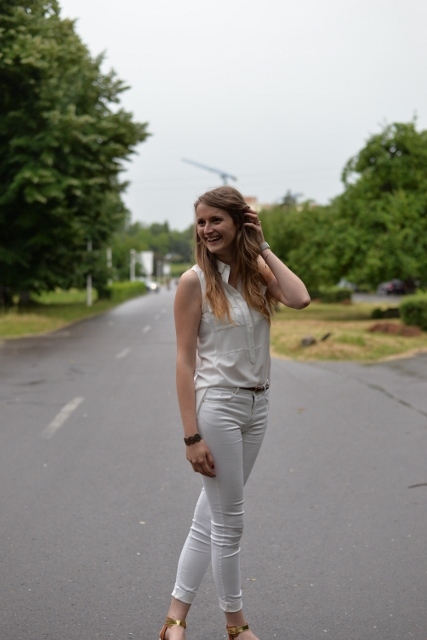 Hey you,
Toate bune? Eu pot spune ca sunt ok si un pic mai linistita acum ca am terminat cu examenele la master si ma mai pot ocupa de ce imi place mie, pe langa serviciu ;). Am iesit zilele astea pentru cateva poze in campusul studentesc cu prietenul nostru, dar nu am fost atat de norocosi. Exact cand am ajuns acolo o ploaie furioasa s-a pornit si a trebuit sa asteptam sa incete. Dar macar ne-am distrat intre timp, Andrei e foarte funny si un foarte bun fotograf.
Am purtat o tinuta mainly in alb cu accente maronii. Bluza este de la Lashez si pantalonii de la H&M, iar sandalele de la Benvenuti. Astept parerile voastre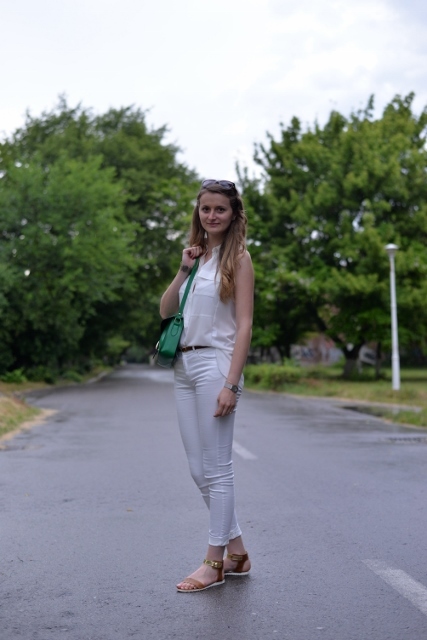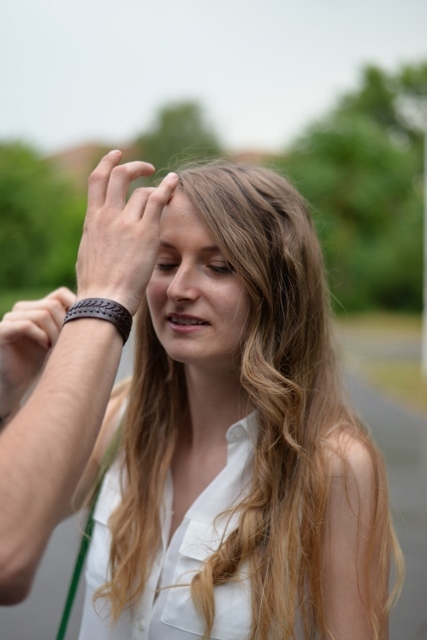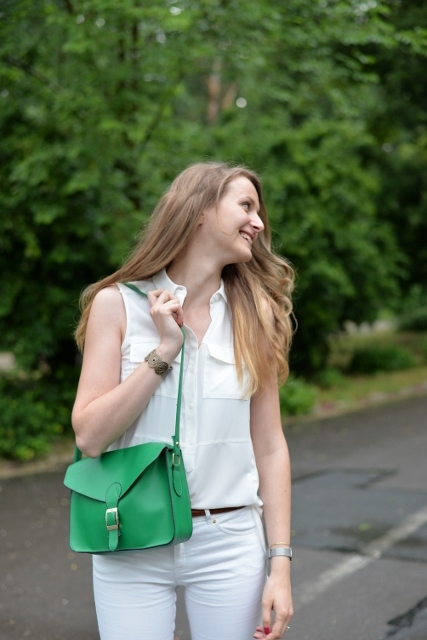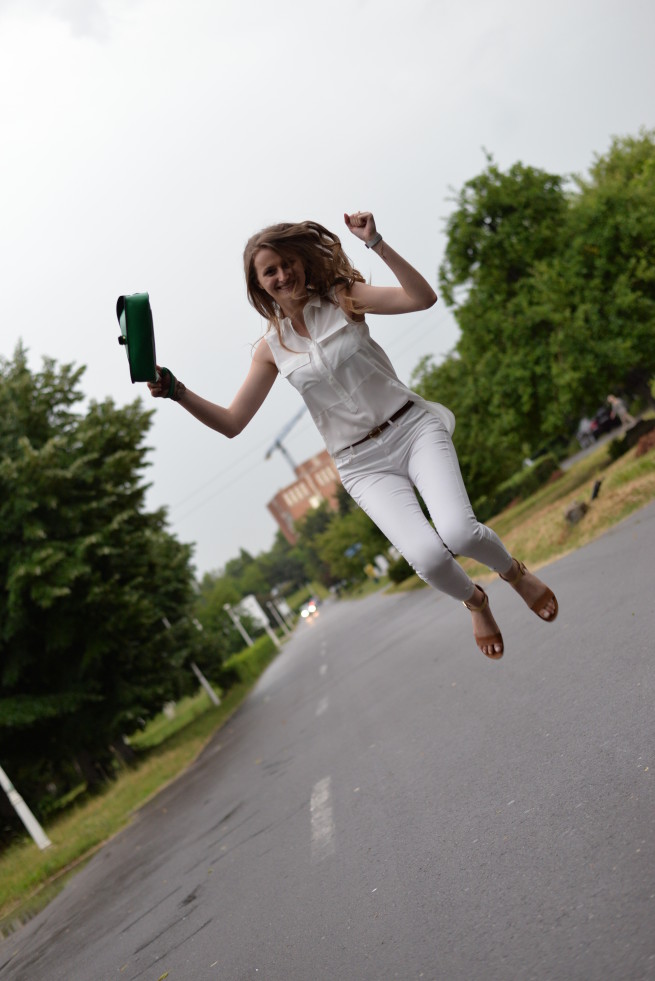 Pants/Pantaloni: H&M Online
Sandals: Benvenuti
Shirt: Lashez
Belt and bracelet: Primark
Bag: gift
I also have a video for you!
Share and Enjoy