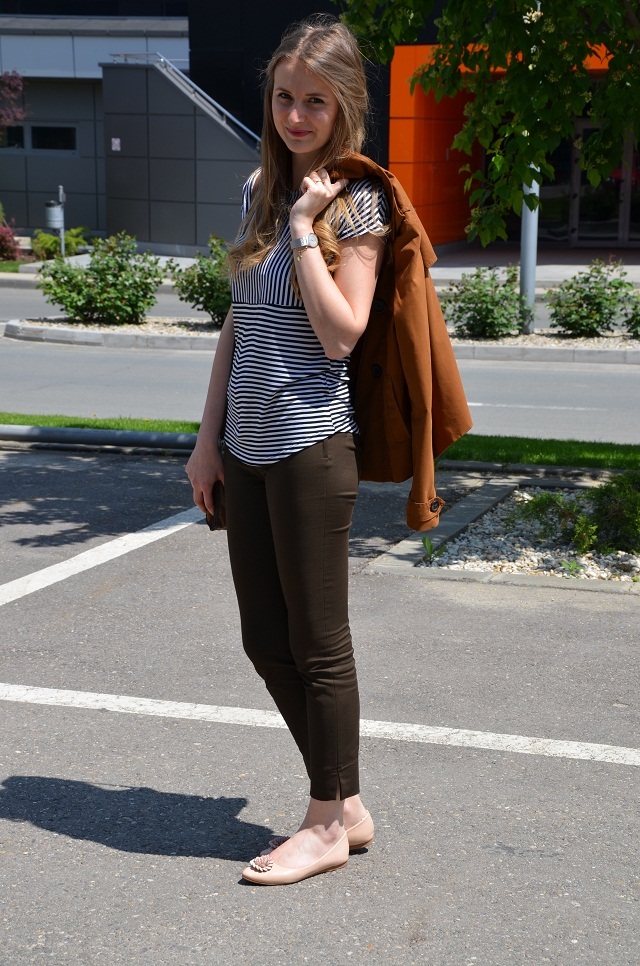 Hello fashionistas!
I am happy to be able to write you something again. Please excuse my absence but I have been focused a lot on my job and I have to admit I like it a lot.
So here I am, with the lovely stripped blouse and 3/4 pants, a very nice combination featured by nude shoes. I found the blouse last week in H&M as I have to admit that I still prefer going in the shop than ordering online. The sizes do not always match if I choose the second option. The pants are from Zara and I love their texture and color. I think they match perfectly with the cardigan from Stradivarius. I hope you like the outfit.
I have to thank one of my colleagues for the lovely pictures and for taking the time to help me.
Buna fashionistelor! Ma bucur sa va scriu din nou mai ales dupa o lunga absenta. Imi cer scuze pentru asta, insa am fost ocupata cu jobul dar trebuie sa recunosc ca imi place.
Deci iata-ma, purtand o bluza in faimoasele dungi si pantaloni trei sferturi, combinatia fiind intregita de niste balerini nude. Bluza am cumparat-o de la H&M din magazin. Prefer sa merg in magazin pentru a fi sigura ca imi iau masura potrivita. Pantalonii mi i-am cumparat de la Zara pentru ca mi-au placut materialul si culoarea lor. Mi se pare ca merg perfect cu haina de la Stradivarius. Sper ca va place tinuta mea!
Trebuie sa ii multumesc colegului meu pentru poze.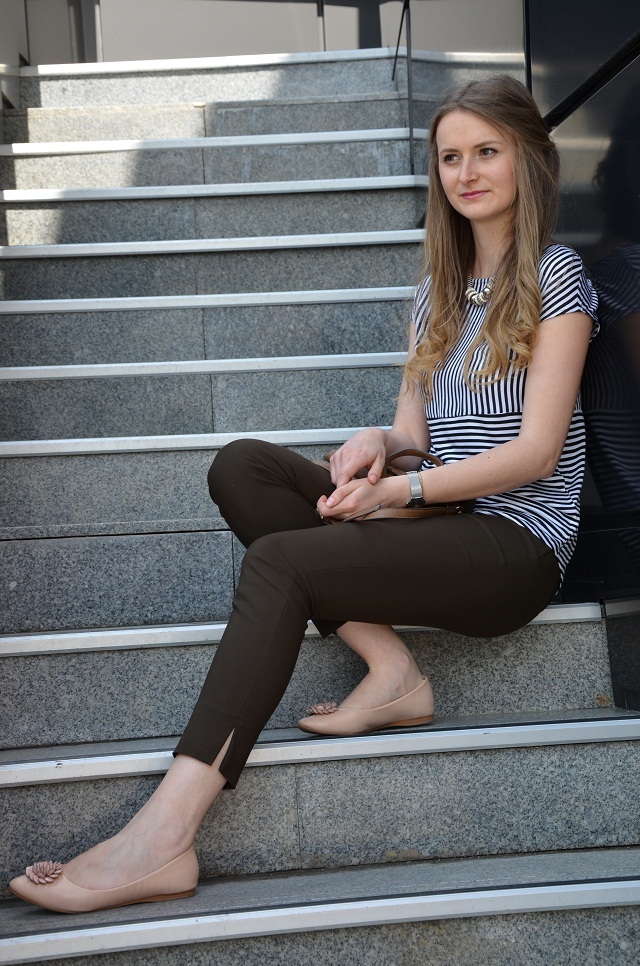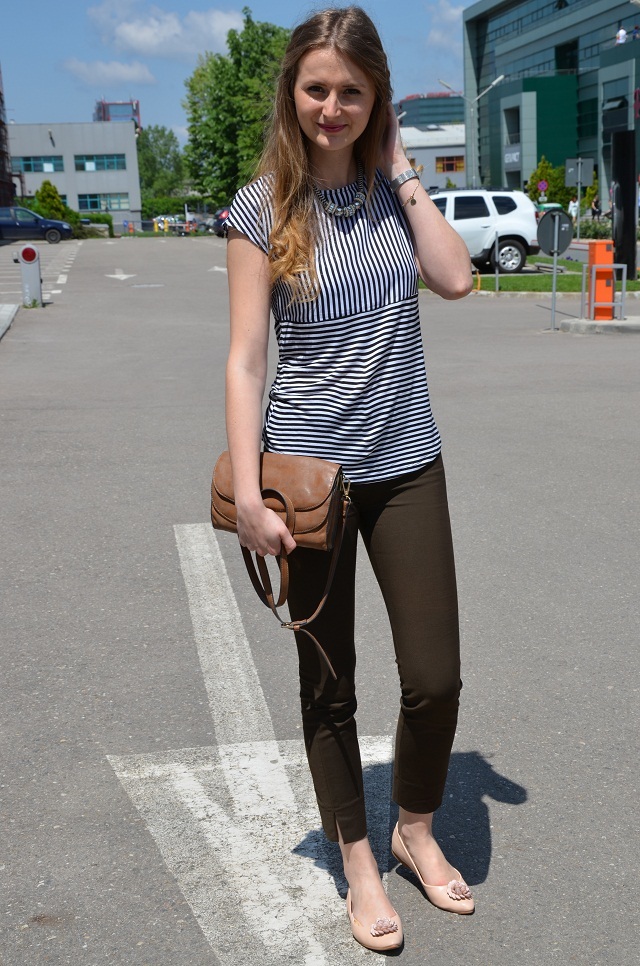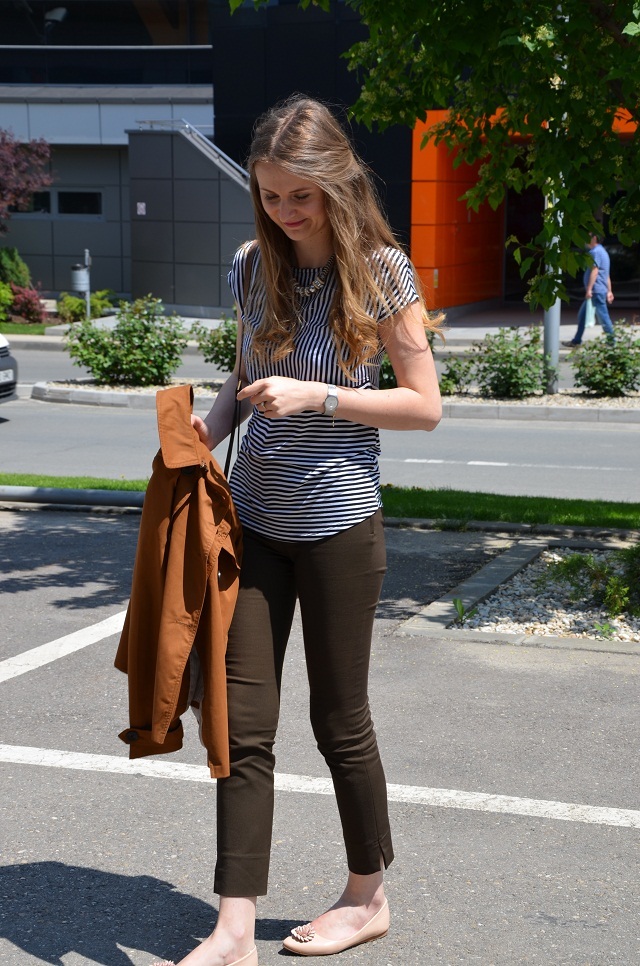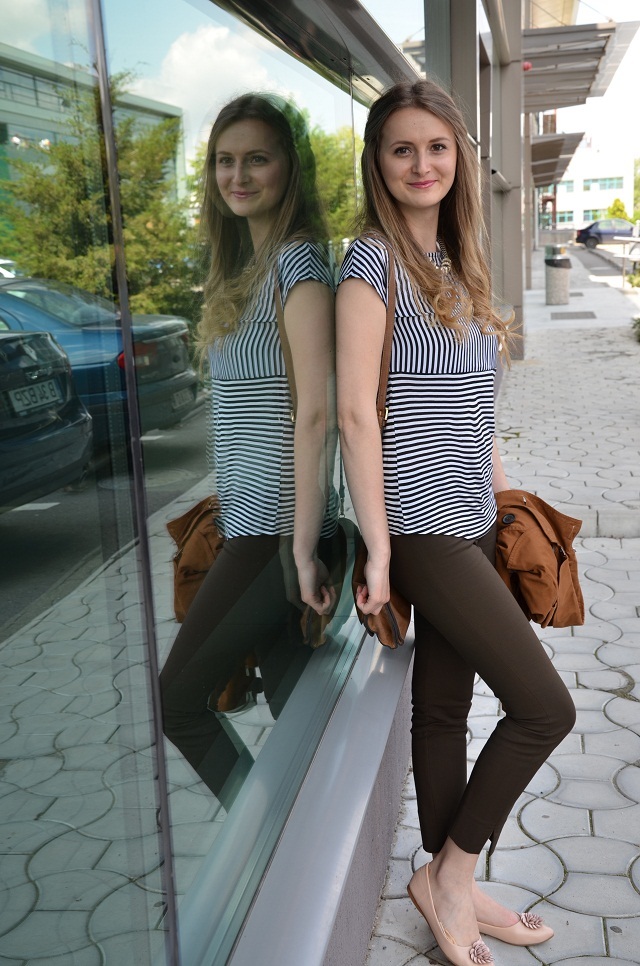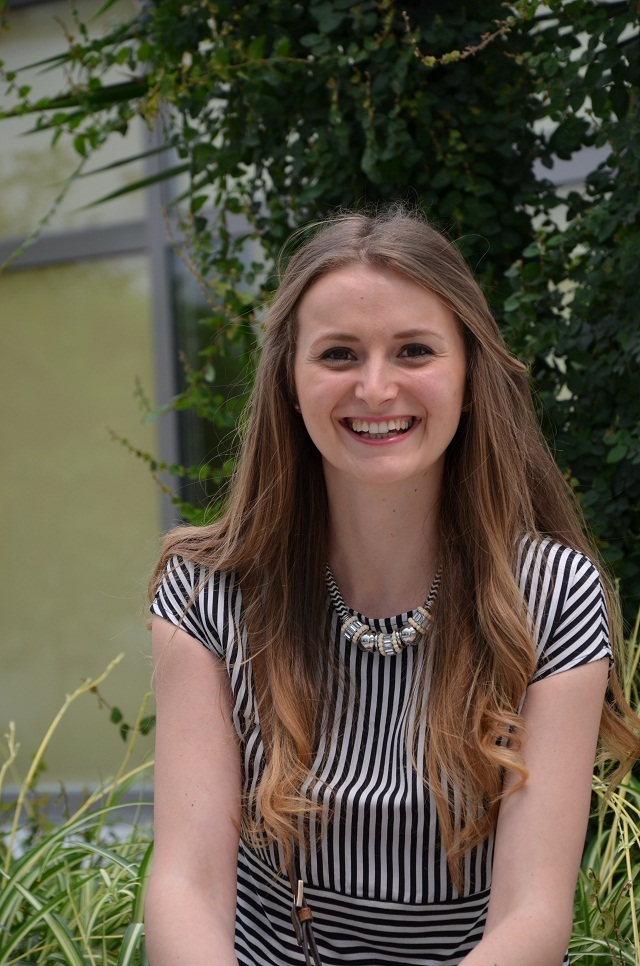 Share and Enjoy