Here it is! The second post on the blog!
This time I am wearing a very nice coat produced in Romania. I told you from the very beginning that through my posts I will try to promote our country as much as I can. So please discover the nice texture and quality of the coat. It was produced in Valcea and the brand name is LIS design. I found it in my hometown in Arges so I am pretty sure that they sell their products almost in every corner of Romania.
The coat is not extremelly warm but I am sure it will make you feel special while wearing it. For the rest of the outfit I chose black and a nice necklace. Hope you like it!
Coat: LIS Design
Pants, boots and blouse : H&M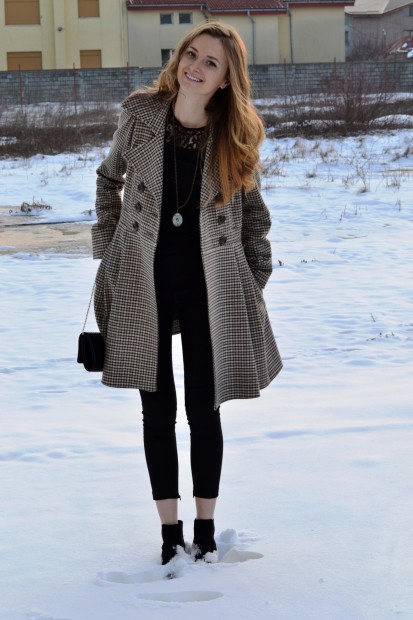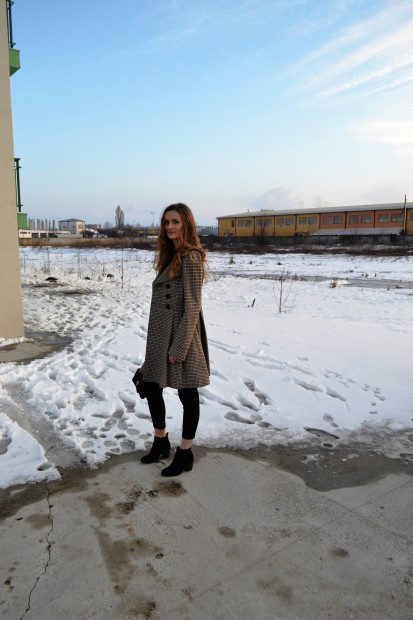 Share and Enjoy