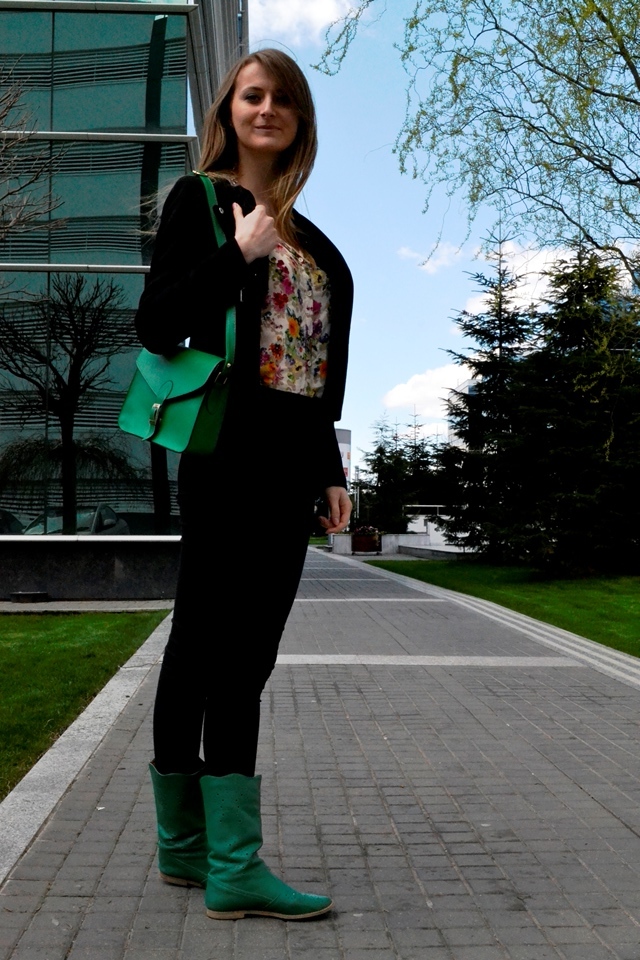 Yuhuu. One more week and Easter is here! At least for me and my family as this is our religion. For the ones that already celebrated it, I hope you had a great time with your dear ones. I am really happy to know that in some more days I will be home with my family, my fiancee's parents and our godfathers.
I know that this week will pass very fast, but at least I hope that we will have sunnier days so that we can wear nice and bright color all the time. This Saturday I wore green boots and bag, a floral print shirt and a black Zara blazer. The pants are from a local shop and they are really good quality material and comfortable in the same time. I hope you like it and let the spring begiiin.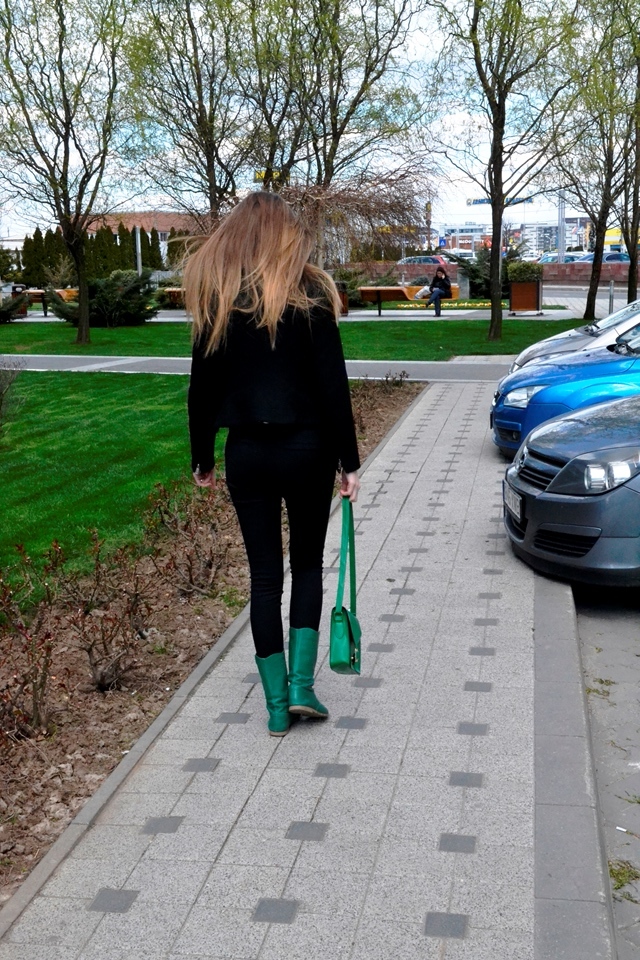 Yuhuu. Inca o saptamana si Pastele este aici! Cel putin pentru mine si familia mea pentru ca suntem crestini ortodocsi. Pentru cei care deja au sarbatorit Pastele, sper ca v-ati distrat si relaxat impreuna cu cei dragi. Sunt foarte fericita sa stiu ca peste cateva zile voi fi acasa cu familia mea, a logodnicului meu si a nasilor nostri.
Stiu ca saptamana va trece foarte repede dar sper ca macar cateva zile sa fie insorite astfel incat sa putem purta haine lejere, colorate si dragute. Sambata trecuta am purtat cizme si geanta verde, o camasa cu print floral si o haina neagra de la Zara. Pantalonii i-am luat de la un magazin local si sunt de foarte buna calitate si tare confortabili. Sper ca va place tinuta mea si sa vina primavaraaa!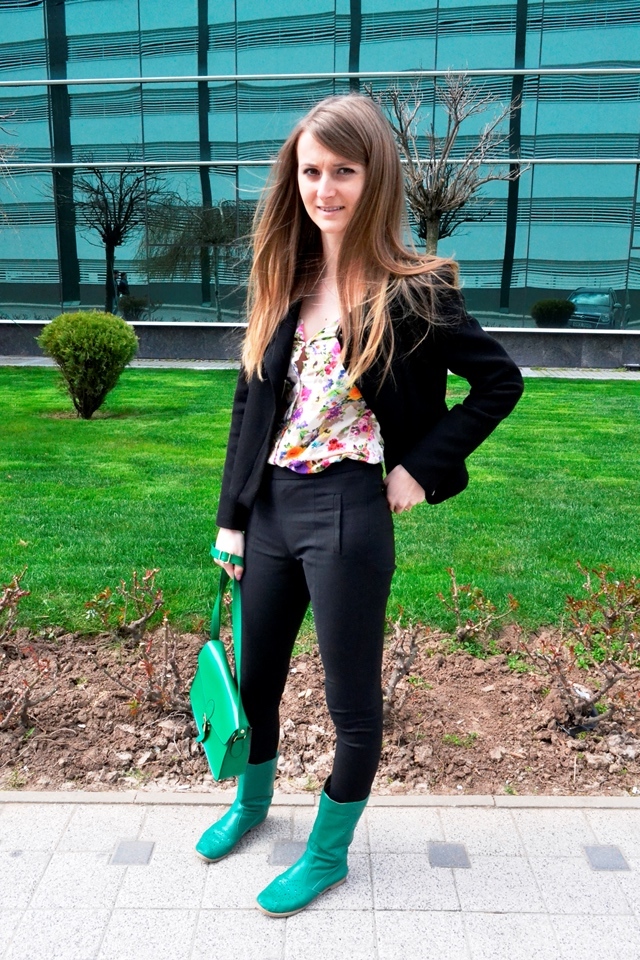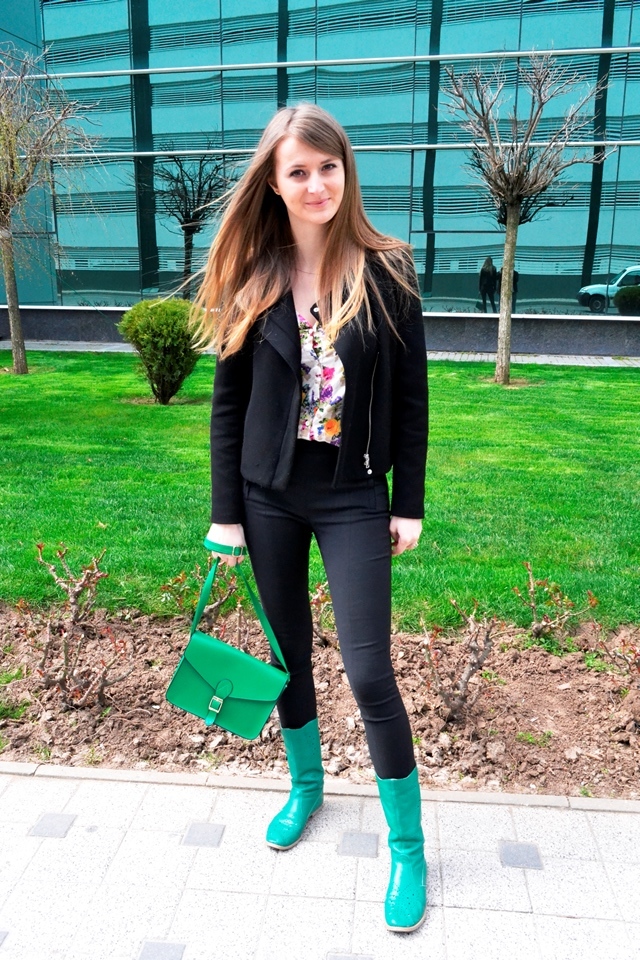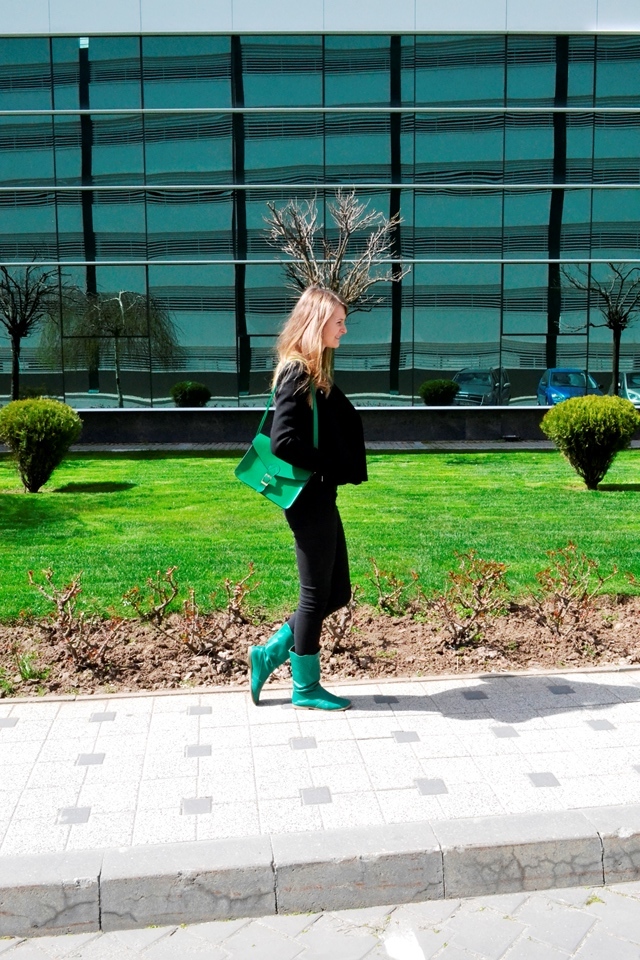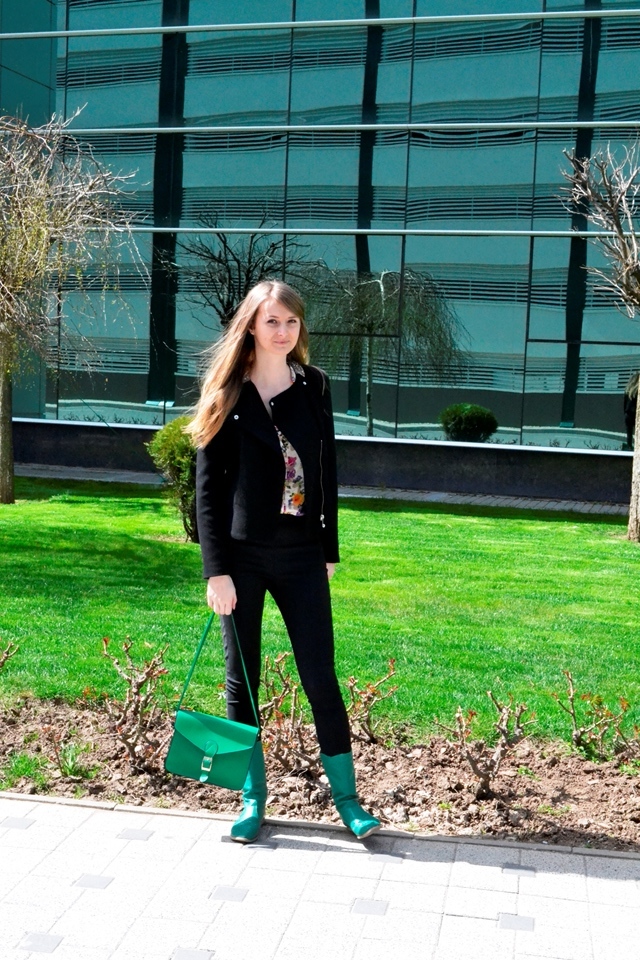 Boots/ Cizme: local shop
Pants/Pantaloni: Karol Basic
Shirt: local shop
Bag/Geanta: I received it as a present/Am primit-o cadou
Blazer: Zara
Share and Enjoy