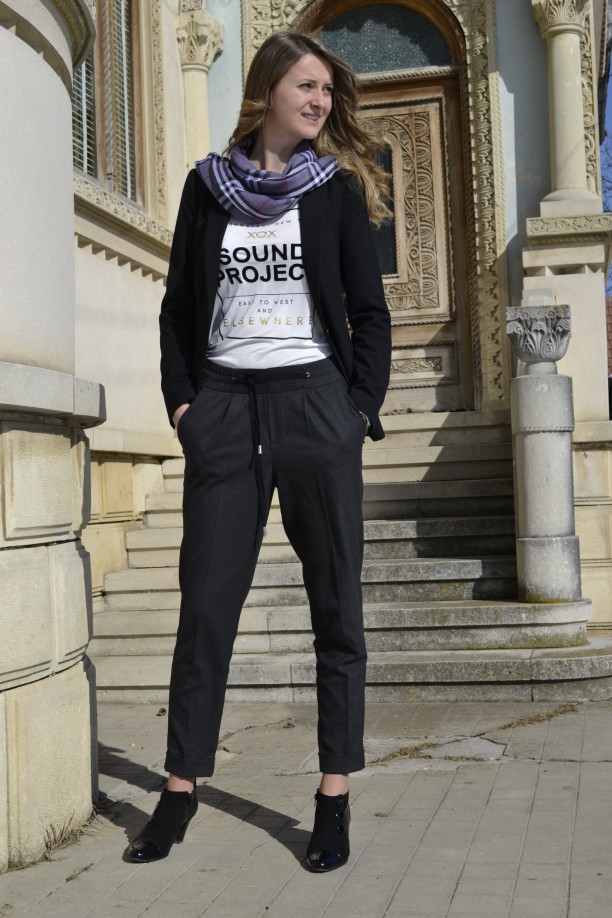 Good morning again dears,
I am so happy today, despite of the crazy weather outside, and I do not know why! Well… I think I know somehow. I am so much in love everyday. I love my family, I love my fiancee, I love the work I do and I love my blog and my dear visitors. I really hope that by reading today's post you will get as happy as I am now.
I am of course dreaming of summer. This is why I prepared a very nice look for you today, shot last weekend, while it was some sun light outside. About the look I can say that it works perfectly for a day at the job, a day in the office as it offers you the insight to become more creative. Tell me if you like it and if yes, where would you wear it?
I also have to say something about the location. It's my cousin's house build so many years ago, manually craved and designed, a real vintage item.
Enjoy the pics. Kisses!
Buna dimineata tuturor,
In ciuda vremii urate de afara, eu sunt foarte fericita astazi si nu stiu de ce. Ba totusi cred ca stiu… Adevarul este ca sunt foarte indragostita. Imi iubesc familia, logodnicul, jobul si cititorii mei de pe blog! Adica pe voi!
Sper ca entuziasmul meu sa fie molipsitor si ca, dupa ce cititi postarea de astazi, sa fiti si voi la fel de veseli ca si mine.
Cu siguranta fericirea vine si din faptul ca visez la zilele de vara. Cu acest gand v-am pregatit si postarea de astazi, look-ul fiind fotografiat in weekend-ul trecut cand am reusit sa prin cateva raze de soare. Outfit-ul se potriveste unei zi de munca, la birou sau unei zi in care ne simtim creativi si indrazneti. Va place? Unde ati purta aceasta tinuta?
Cat despre locatie, fotografiile sunt facute in curtea casei verisoarelor mele, o casa veche, deosebita, construita acum multi ani, pe cand toate detaliile si design-ul se faceau manual. Asa da piesa vintage!
Bucurati-va de poze! Va pup!
Blazer: Zara
Pants, boots and scarf: Local shop
T-shirt: H&M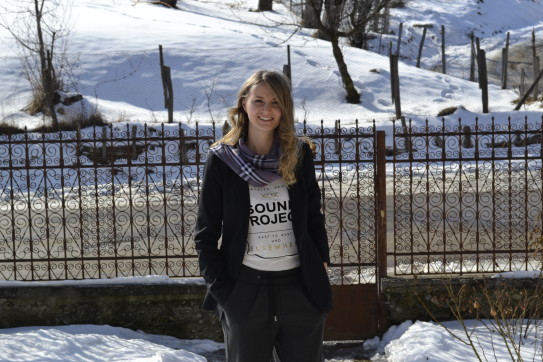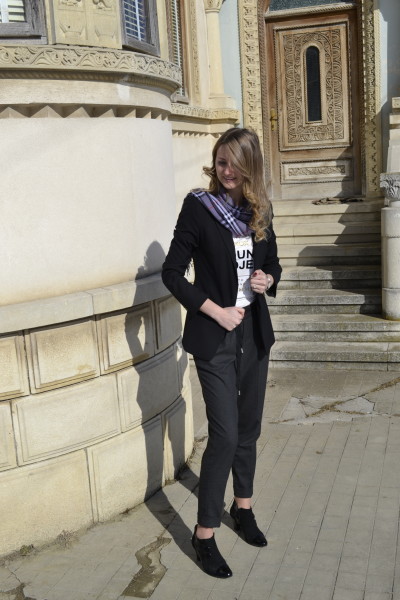 Share and Enjoy