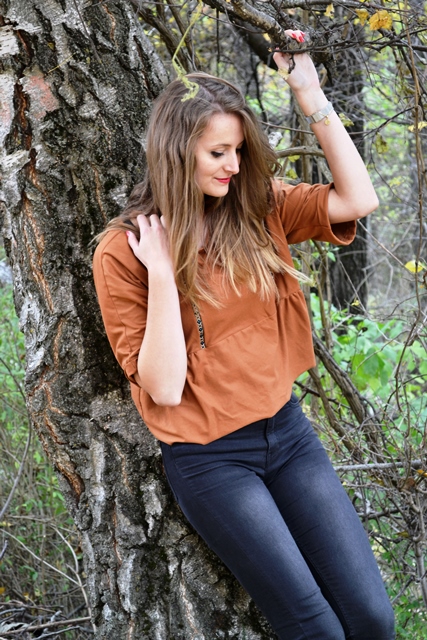 Hello dears,
Long time, no posting. But I am back. I will show you today how the autumn looks like in my village and I will present you my brownie outfit matching perfectly this season.
So for the session I wore H&M pants, an old blouse and some boots from a local shop. I really enjoy wearing loose clothes in this time of the year and this blouse has also a very nice material and lovely color, I would say.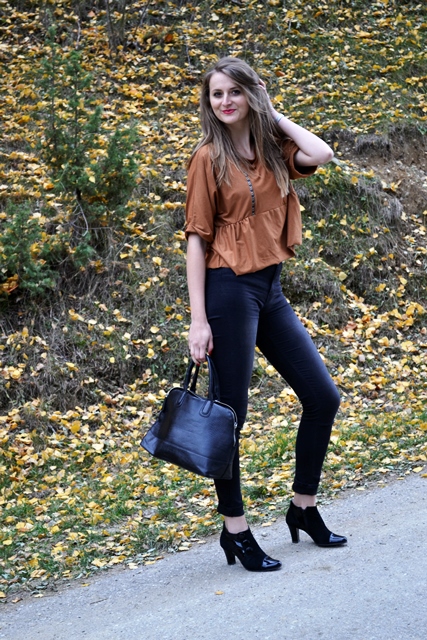 Dragilor,
Va scriu dupaceva timp sa va arat cateva fotografii dragute de toamna din satul meu natal. Ador aceasta perioada a anului, de fapt, pentru mine, fiecare anotimp are ceva special si de fiecare ma bucur in felul meu.
Va prezint aceasta tinuta aramie, cu cuprinde jeansii mei cei noi de la H&M si o bluza mai veche asortata cu niste ghetute fara toc. Bluza este foarte confortabila si este confectionata dintr-un material foarte placut la atingere, asemeni catifelei.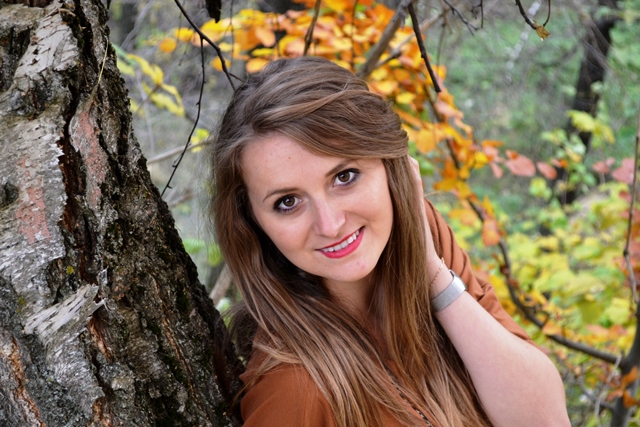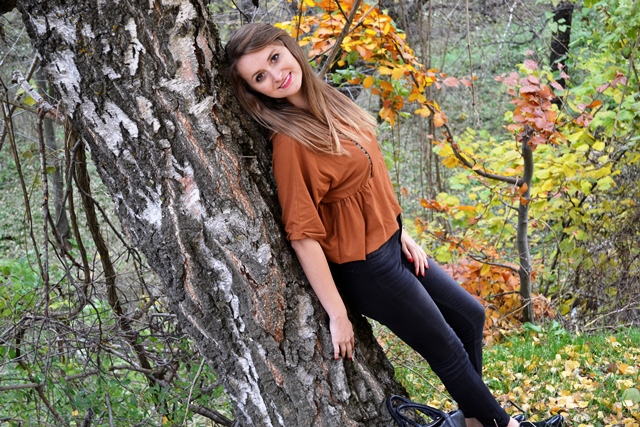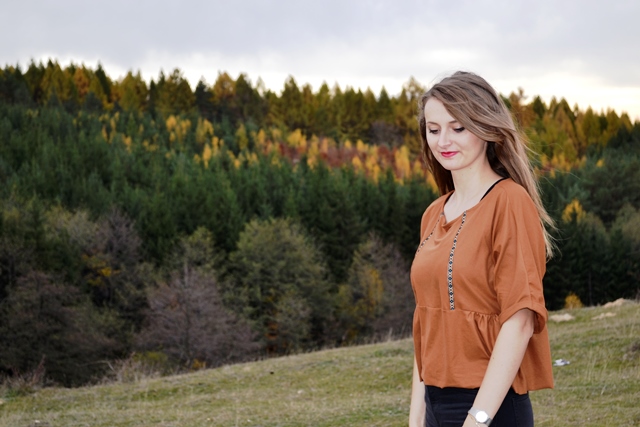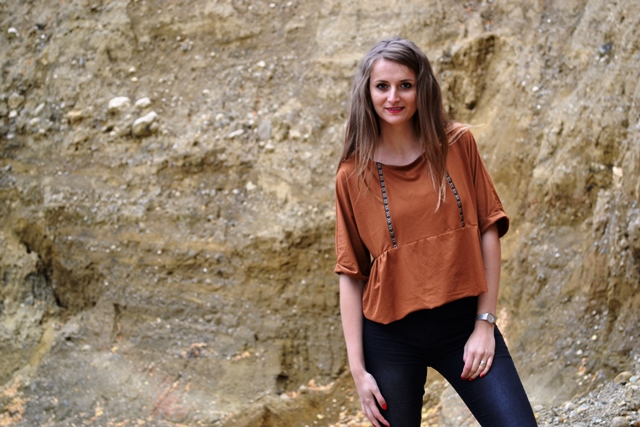 Share and Enjoy